Pennington NJ | Mercer County Family Law & Divorce Lawyer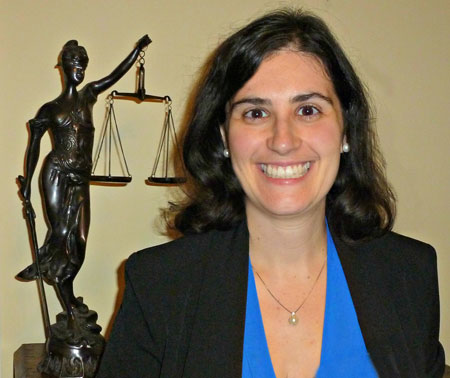 The Law Office of Alisandra B. Carnevale, LLC is a general practice law firm located in Mercer County concentrating in Family Law, Divorce, Wills, Real Estate, and Municipal Court matters. My office is conveniently located in downtown Pennington, NJ, Mercer County, and is easily accessible from nearby Princeton, Lawrenceville, Hopewell, Ewing, West Windsor and Trenton, as well as other neighboring Mercer County communities.
As a solo practitioner lawyer located in Pennington, NJ, Mercer County, I strive to provide my clients with personalized attention in an effort to resolve their legal issues in a cost-effective and efficient manner. I am prepared to provide sound legal guidance and representation to help you navigate the legal process in Mercer County, as well as neighboring counties including Middlesex, Somerset, Hunterdon, Monmouth and Burlington Counties.
I look forward to meeting you and assisting you as your attorney in resolving your family law issues in Mercer County and the surrounding area.
- Alisandra B. Carnevale, Esq.